CHRISTINE WILHOYTE (VOCALS, BANJO)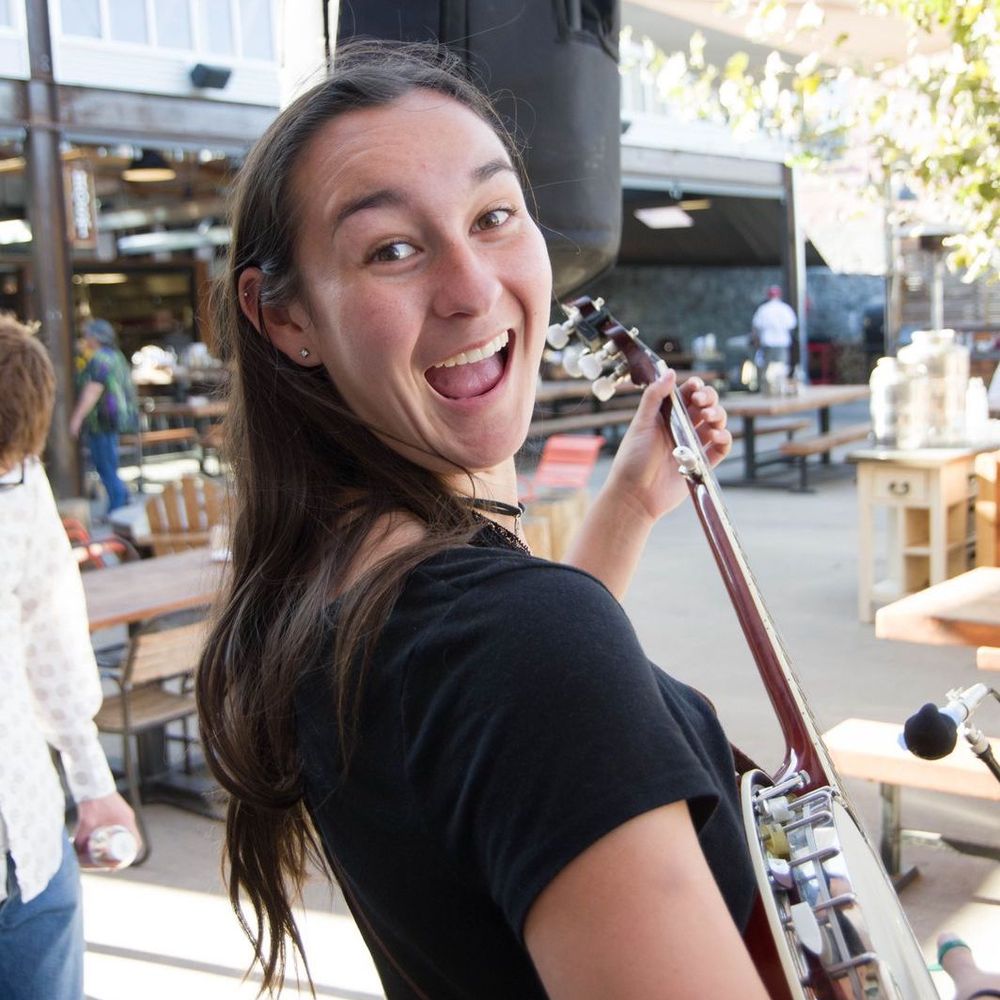 Christine truly is the "adult" in the room with NCB, having just turned 23 as of summer 2021.  A recent graduate of Chico State with a degree in exercise physiology, Christine brings a powerful five-string banjo presence to the band as well as a deep understanding and appreciation for traditional bluegrass. Christine was introduced to bluegrass in 2013 by her father, a well-known bluegrass guitarist, and hasn't looked back since. Christine had the honor of playing the banjo on the very first "Bluegrass Pride" float in 2017. She played in Bloomfield Bluegrass Band for three years, and currently plays with Green Mountain Bluegrass band out of Chico. When she's not picking the banjo or working, you are likely to find Christine outside on a soccer field, snowboarding or biking on one of the many trails near her home.
Christine is currently on a cross-country bike trip raising money for physical education programs in rural areas. You can get updates on her journey here!