It has been barely a year since North Country Blue formed, but they have already established themselves as one of California's distinguished bluegrass bands.  In that short time, NCB has had a slew of highlight performances on stages that usually take much longer to attain: Vern's Stage at the California Bluegrass Association's huge Father's Day Festival; the opening Main Stage act at the spring Strawberry Music Festival; the West Side Theater in rural Newman, California; a couple of appearances at the Freight & Salvage in Berkeley, including the Berkeley Bluegrass Festival; sharing the stage with Mile Twelve at The Side Door, Sacramento's newest venue, and a show at the summer-closing Good Old Fashioned Festival in Tres Pinos that left audience members with smiles as well as tears.  What sets this band apart is not simply their youth, but their creativity, their positive energy, their obvious affinity for one another, their willingness to explore and tackle difficult themes (at 14 years of age) and take on difficult songs, all while still respecting bluegrass music's roots and tradition. 
NCB started its year in the manner that most bands do, building repertoire from the bluegrass canon and adding in a few more modern tunes.  But they soon began developing their own spin on the classics as well as writing their own material. Ida Winfree confronted difficult themes in her timely "Sacrifice," her first original song, which explores the challenges an immigrant faces when she enters the United States.  Daisy Kerr demonstrated her respect for tradition while also pushing its boundaries when she wrote "Ruby High," an old-time tune, which she and her bandmates inventively ornamented with echoing vocals. Megan January's lush and powerful voice puts a fresh spin on the classic murder ballad "Little Sadie," and Tessa Schwartz showcases both her sense of humor and her honest bluegrass chops when she finds her best train voice in "Lee Highway Blues." 
As Fall 2018 approaches, the band is looking forward to another big year.  In September, NCB will showcase in the California Bluegrass Association's suite during IBMA in Raleigh, North Carolina, where band members were invited to participate in the highly selective "Kids On Bluegrass" program. The following month, the band makes its first appearance at an out-of-state festival, playing a couple of sets at Viva Las VeGrass in Nevada.  (Stay away from the blackjack tables, girls . . .) More musical endeavors are on the way--a CD is in the works, and more concert and festival appearances are sure to come. North Country Blue looks forward to seeing you all down the road, so don't be shy. Visit (and like or follow) their Facebook and Instagram pages. The band members love to chat.
~August 18, 2018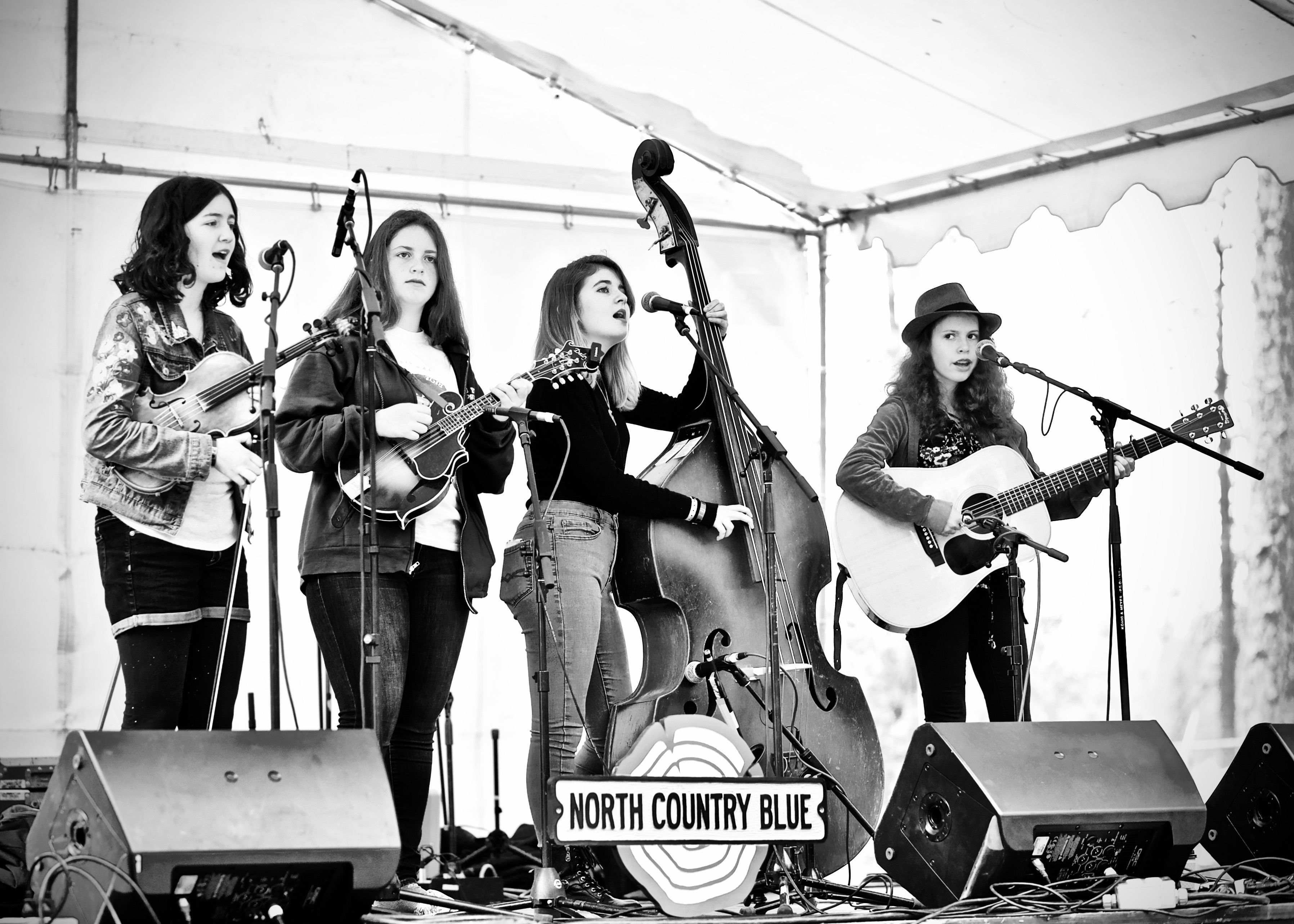 43rd Annual Father's Day Bluegrass Festival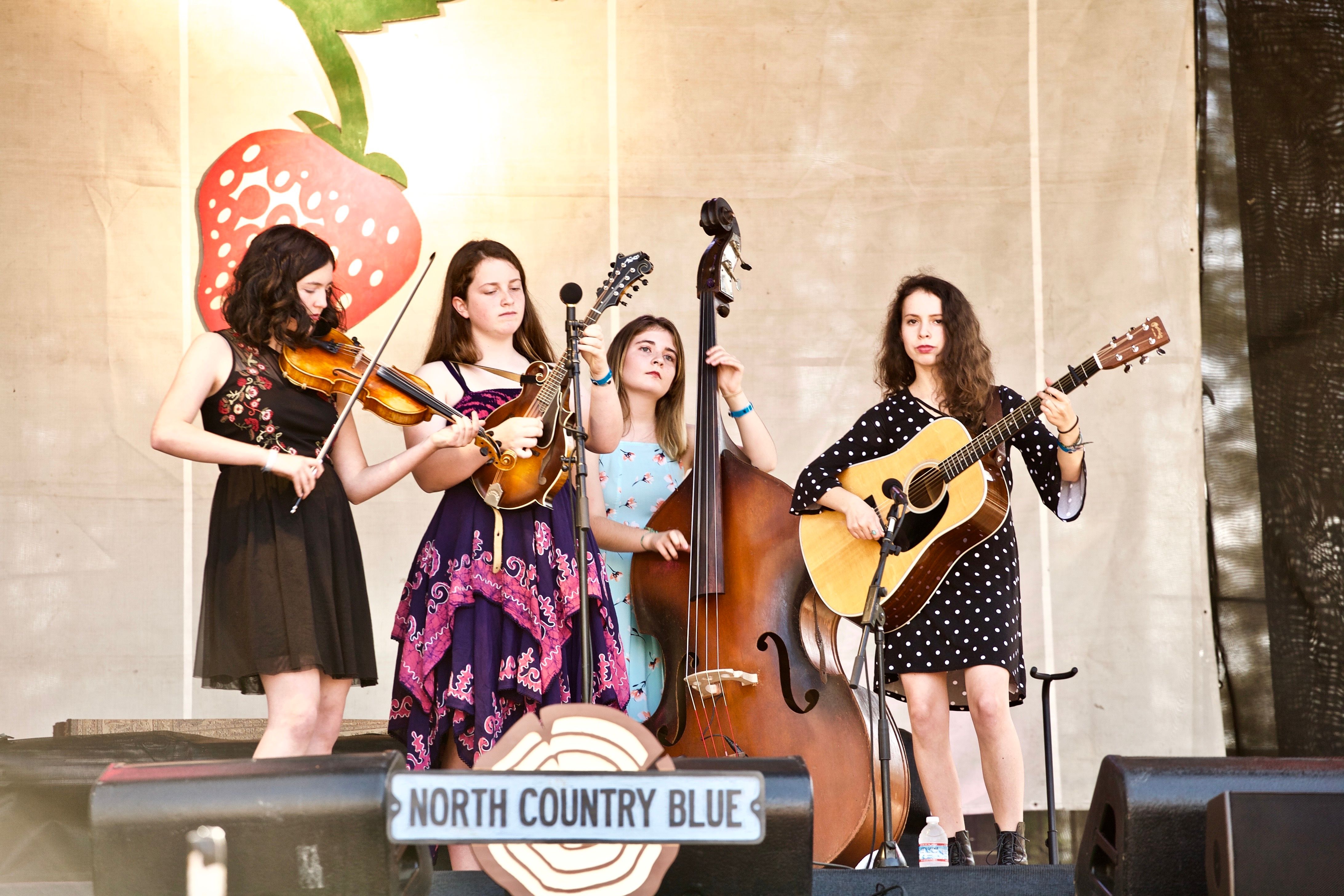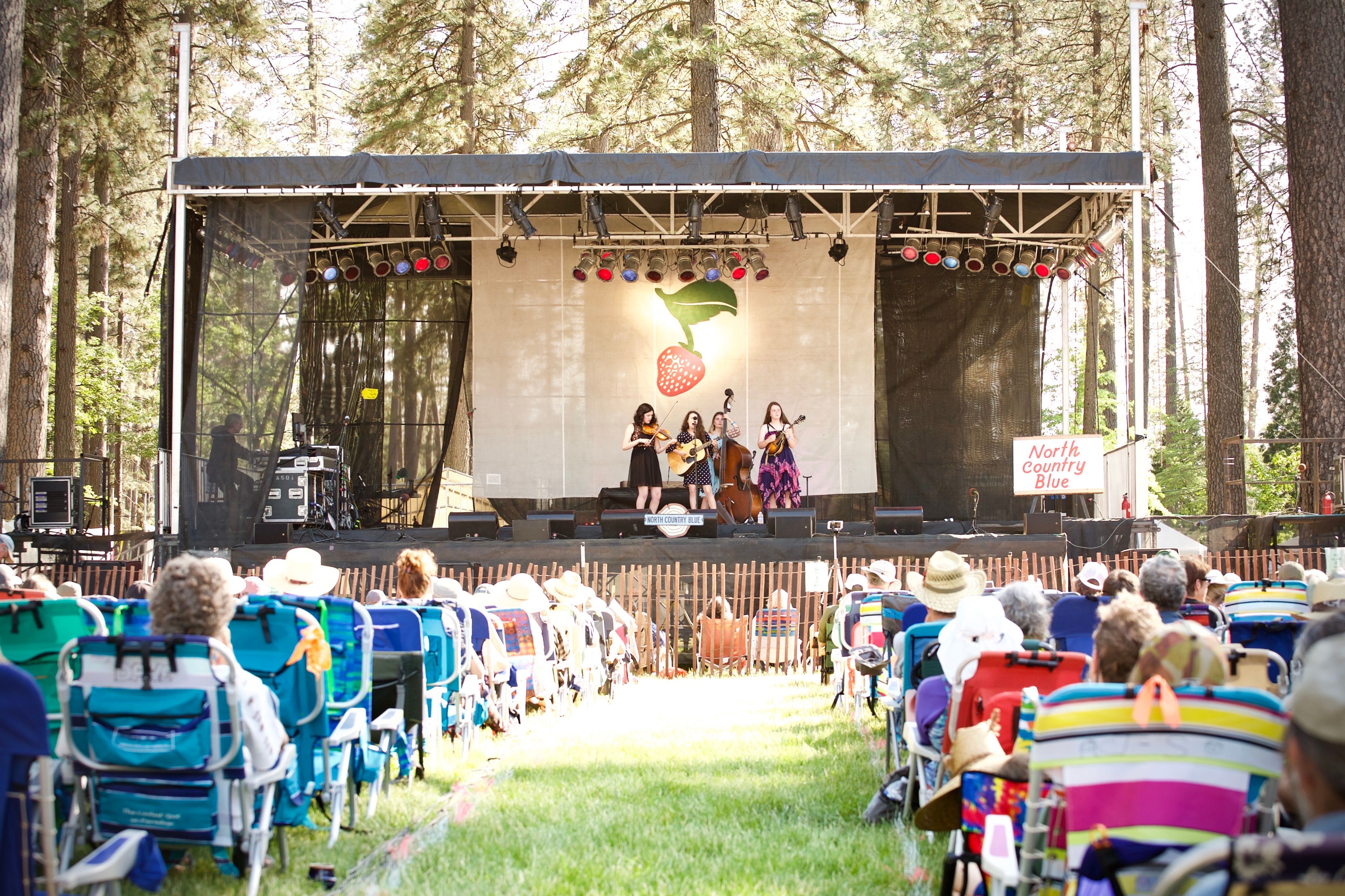 Strawberry Music Festival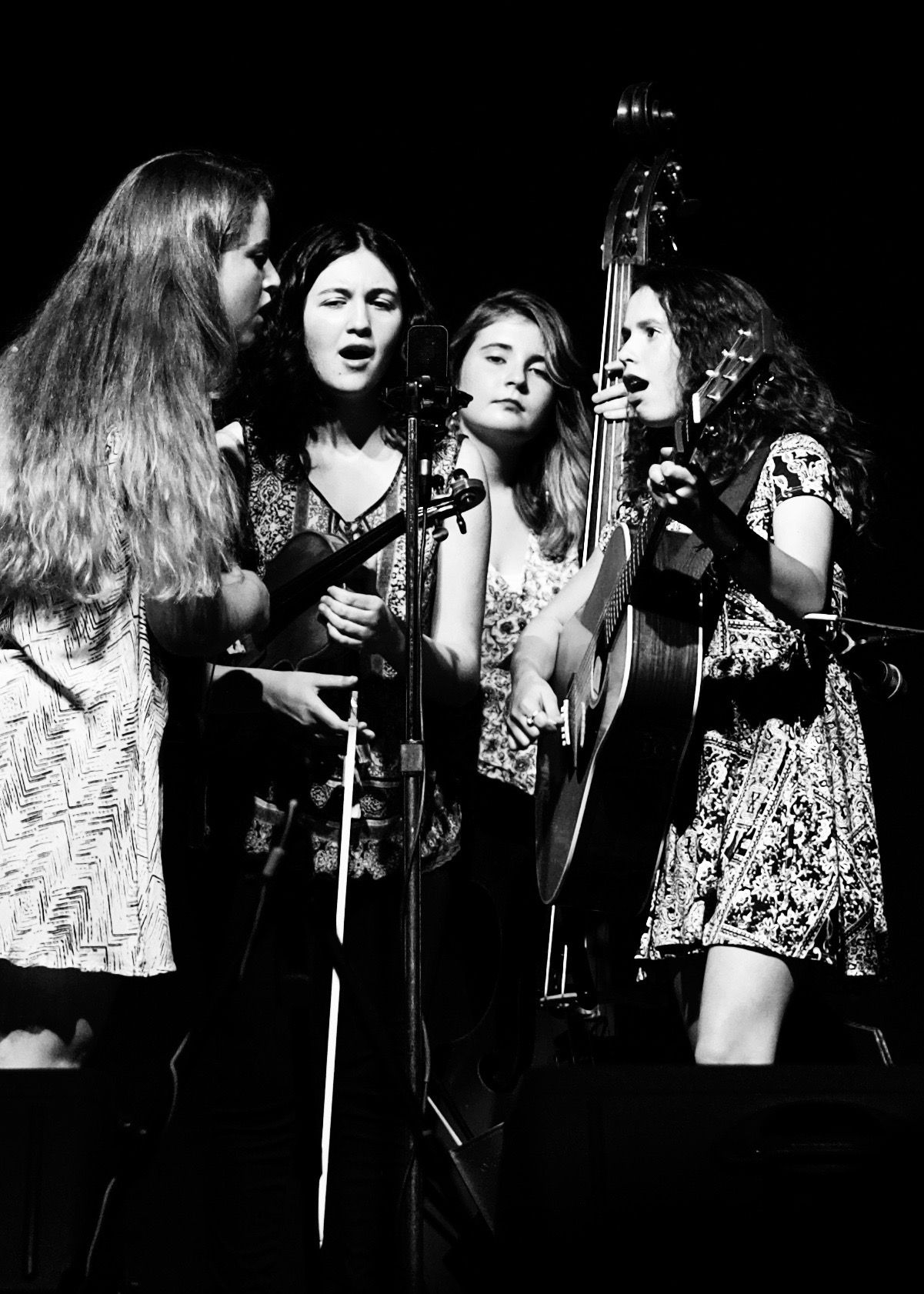 Newman West Side Theatre